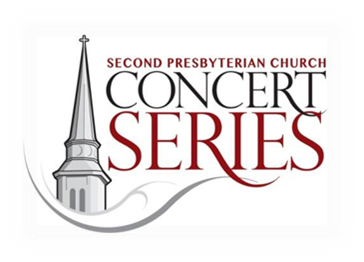 Second Presbyterian Church's Concert Series offers the finest in sacred and culturally relevant musical experiences in a variety of styles that touch the heart, stir the soul, and inspire audiences to connect their love of the arts to their relationship with God.
2020/2021 Concert Series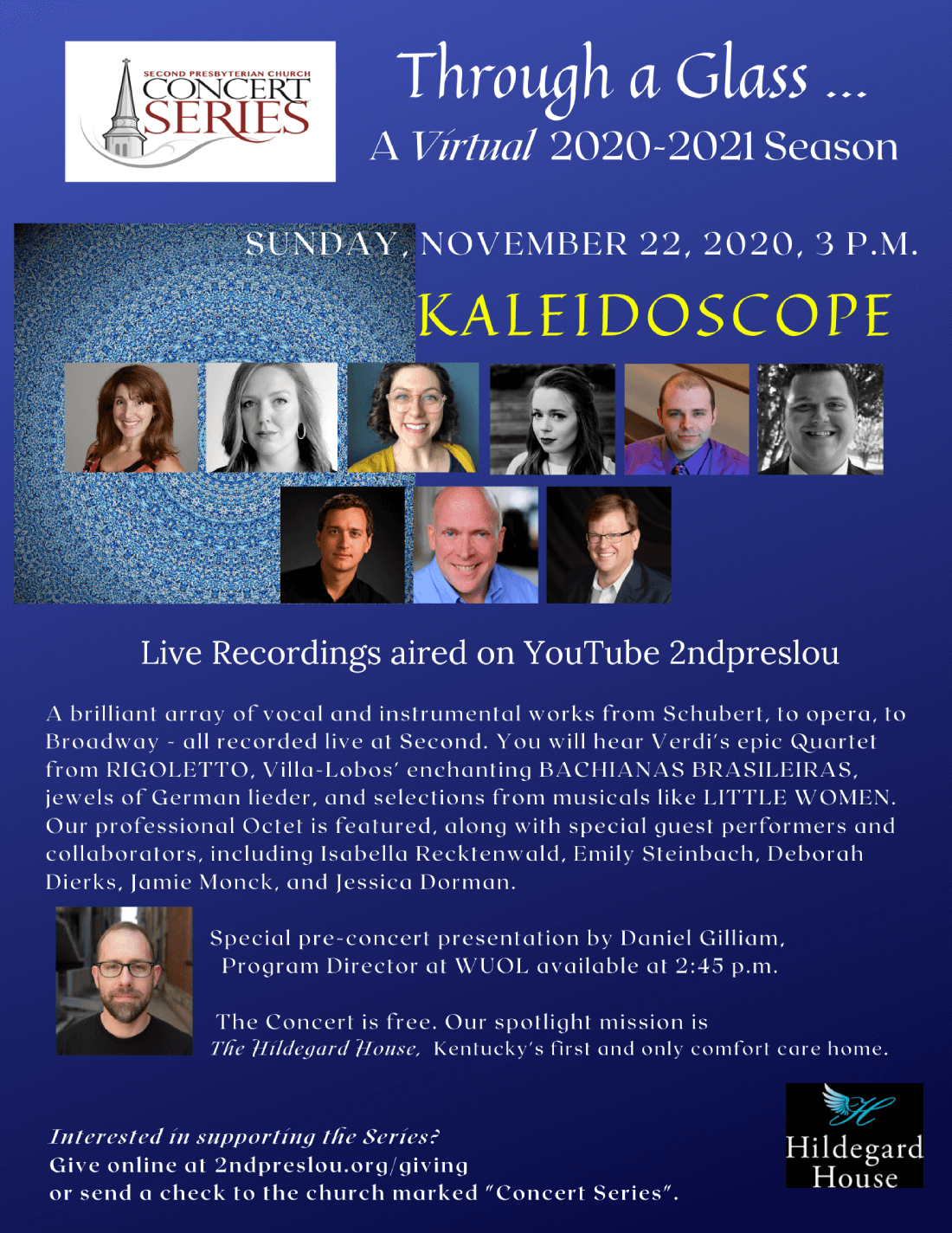 The Concert Series of Second Presbyterian Church will present Kaleidoscope on Sunday, November 22, 2020 at 3 p.m. via their YouTube Channel: 2ndpreslou. Second Presbyterian's professional octet and special guest artists and collaborators present an array of vocal and instrumental works from Bach to Broadway. The program will include the quintessential operatic quartet from Verdi's Rigoletto, cabaret and Broadway selections, and the stunning Bachianas Brasileiras by Villa Lobos. A pre-concert lecture will be available at 2:45 p.m. on the YouTube channel. Daniel Gilliam, program director and afternoon host at WUOL and a friend of great music in Louisville will present. The Concert is free.
In our continuing spotlight on mission partners, a freewill offering will be taken to support The Hildegard House, Kentucky's first and only comfort care facility providing end-of-life care for those who have no home or loved ones to care for them so they may die with dignity. Please visit the Concert Series Tab on the Giving page on this website, and designate the gift "In honor of Hildegard House".
---
DONATE TO THE CONCERT SERIES ONLINE
If you are interested in donating to the Concert Series, please press the button for online giving, or make checks payable to Second Presbyterian Church and mark on the memo line either "Concert Series". You may place it in the offering plate, or send to the attention of Jim Rittenhouse at the church.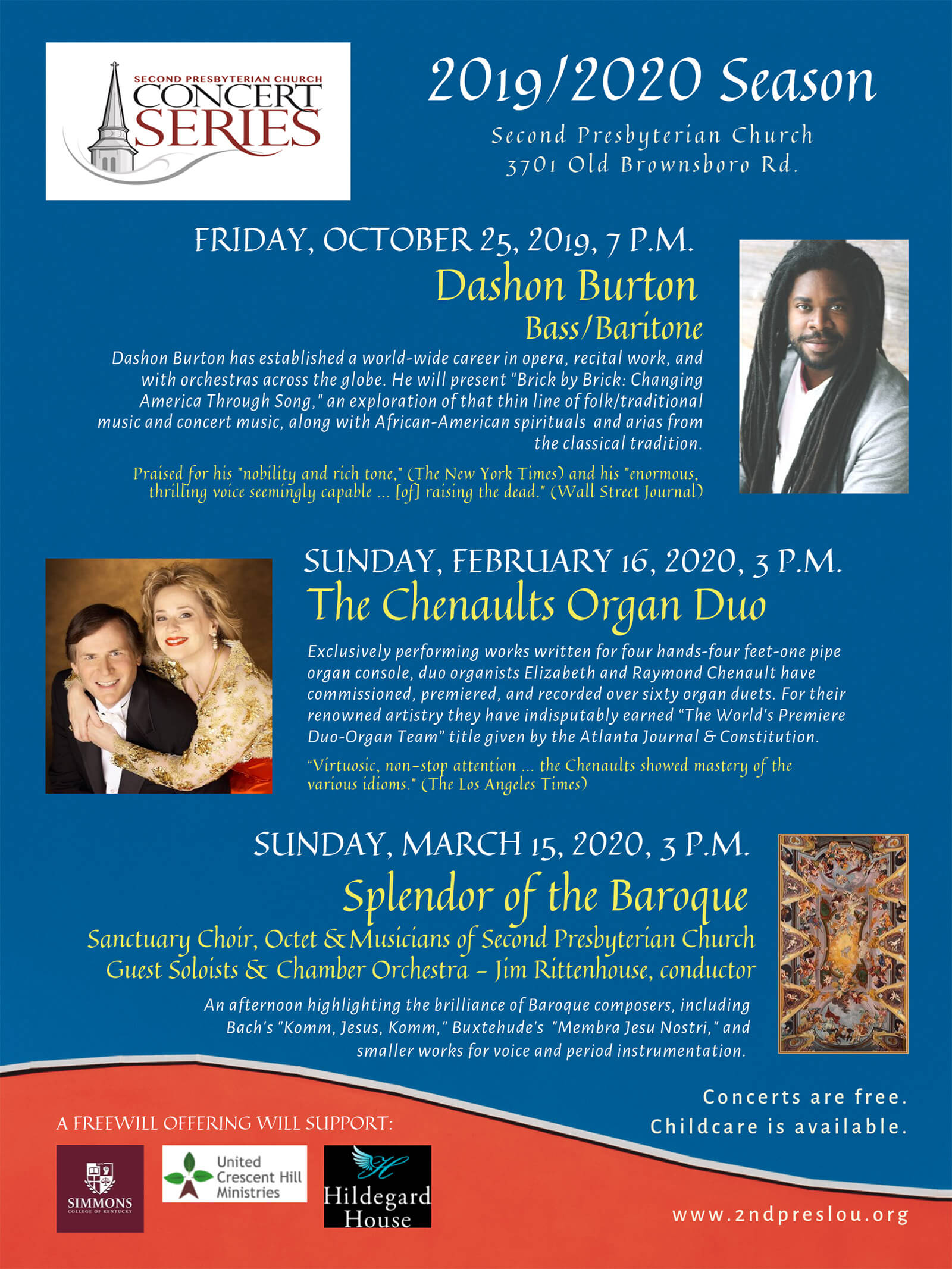 ---
Past Events