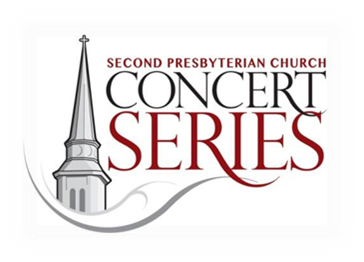 Second Presbyterian Church's Concert Series offers the finest in sacred and culturally relevant musical experiences in a variety of styles that touch the heart, stir the soul, and inspire audiences to connect their love of the arts to their relationship with God.
2021/2022 Concert Series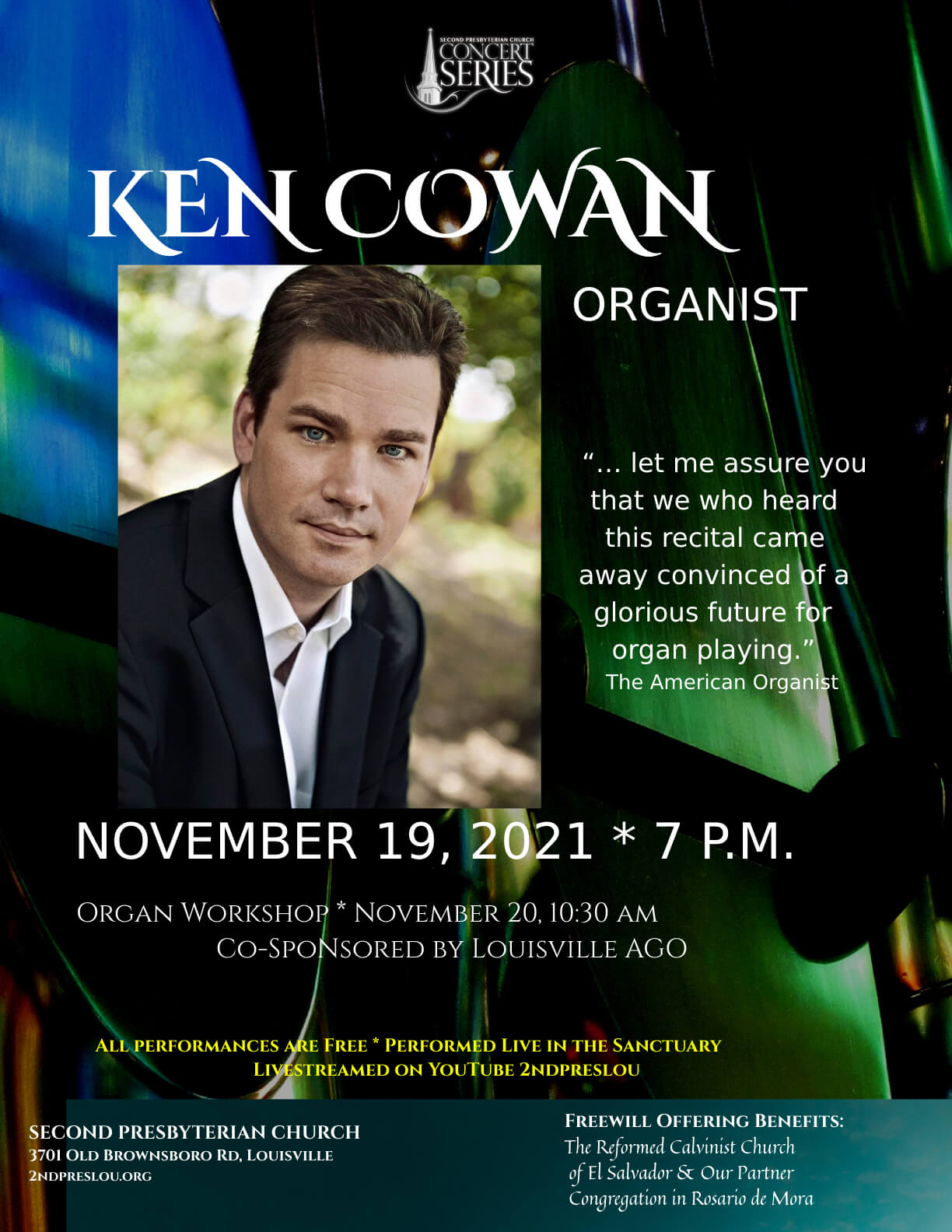 LIVE and LIVESTREAMED on YouTube 2ndPresLou!
Ken Cowan is regarded as one of North America's finest concert organists and praised for his dazzling artistry, impeccable technique, and imaginative programming by audiences and critics alike. A specialist at dramatically rendering orchestral works on the organ, Ken performs in major concert venues in America, Canada, Europe, and Asia. Second Presbyterian's magnificent 48-rank Casavant organ will be featured. The concert is free - an offering will be collected on behalf of our mission Spotlight: The Reformed Calvinist Church of El Salvador & Our Partner Congregation in Rosario de Mora.
---
DONATE TO THE CONCERT SERIES ONLINE
If you are interested in donating to the Concert Series, please press the button for online giving, or make checks payable to Second Presbyterian Church and mark on the memo line either "Concert Series". You may place it in the offering plate, or send to the attention of Jim Rittenhouse at the church.
---
Past Events