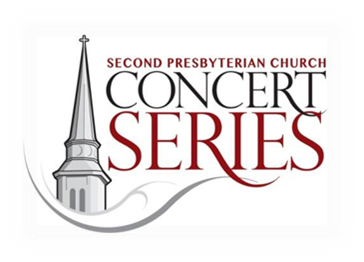 Second Presbyterian Church's Concert Series offers the finest in sacred and culturally relevant musical experiences in a variety of styles that touch the heart, stir the soul, and inspire audiences to connect their love of the arts to their relationship with God.
2022/2023 Concert Series

Second Presbyterian is pleased to present Versailles organist Jean-Baptiste Robin in recital on our 48-rank Casavant Frères organ on Sunday, March 12 at 3 p.m. With his appointment as Organist of France's Royal Chapel at the Palace of Versailles, Jean-Baptiste Robin was given an enviable and distinguished place in a long line of royal organists (Couperin, Marchand, and Daquin) as "court musician." Robin's playing most certainly mirrors and matches the opulence and grandeur of that world-renowned building. Widely regarded as one of the most accomplished French organists, master teachers, and composers of his generation (with over 150 new works to his credit), Mr. Robin also serves as Professor of Organ at the Conservatoire à Rayonnement Regional in Versailles.
Because of the generosity of our Series sponsors, admission to the performance is free. A freewill offering will be taken to benefit one of our mission partners, the West End School in Louisville. West End School provides a safe and structured environment for boys in grades Pre-Kindergarten through 8th in which academic rigor, character development, and responsible action establish the foundation for a purposeful life. For more information and how to donate: www.westendschool.org.
---
DONATE TO THE CONCERT SERIES ONLINE
If you are interested in donating to the Concert Series, please press the button for online giving, or make checks payable to Second Presbyterian Church and mark on the memo line either "Concert Series". You may place it in the offering plate, or send to the attention of Jim Rittenhouse at the church.
---
Past Events