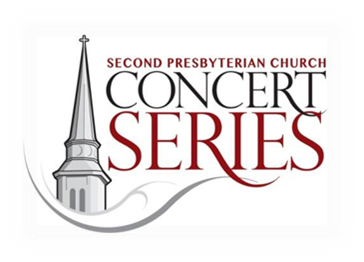 Second Presbyterian Church's Concert Series offers the finest in sacred and culturally relevant musical experiences in a variety of styles that touch the heart, stir the soul, and inspire audiences to connect their love of the arts to their relationship with God.
2022/2023 Concert Series & Music @ Second

Our signature Concert Series season opens as we proudly welcome "one of our own," soprano Mary-Hollis Hundley, who grew up as part of Second Pres. From her recent reprise of the role of "Jo" in The Knock with Cincinnati Opera, to her current role as cover for Sister Catherine in Jake Heggie's Dead Man Walking for the Metropolitan Opera, Mary-Hollis is capturing the opera world. She will present a concert of American music, including two exciting commissioned American song cycles: Bluegrass of composer Sarah Hastings, and The Loom of Life by composer Corey Crider.
Because of the generosity of our Series sponsors, admission to the Concert Series performance is free. A freewill offering will be taken to benefit one of our mission partnership efforts – student scholarships to Louisville Presbyterian enabling future leaders of the church to serve worldwide. You can give to these scholarships by writing a check payable to "Second Presbyterian Church" and marking it for "Concert/Louisville Seminary Scholarships" or by visiting the tab below:
---
DONATE TO THE CONCERT SERIES ONLINE
If you are interested in donating to the Concert Series or Music @ Second, please press the button for online giving, or make checks payable to Second Presbyterian Church and mark on the memo line either "Concert Series" or "Music @ Second". You may place it in the offering plate, or send to the attention of Jim Rittenhouse at the church.
---
Past Events