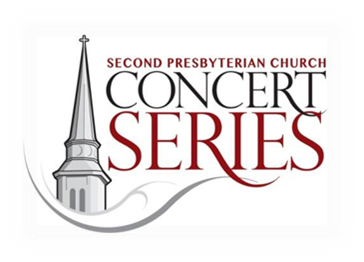 Second Presbyterian Church's Concert Series offers the finest in sacred and culturally relevant musical experiences in a variety of styles that touch the heart, stir the soul, and inspire audiences to connect their love of the arts to their relationship with God.
2019/2020 Concert Series
The Concert Series of Second Presbyterian Church will present SPLENDOR OF THE BAROQUE on Sunday, March 15, 2020 at 3:00 p.m. Second Presbyterian's Sanctuary Choir, a 16-voice professional chamber choir and period-instrument chamber orchestra will perform gems of the Baroque period. The program will include favorite motet of Bach, Komm, Jesu, Komm along with Ehre sei dir, Gott gesungen from his Christmas Oratorio and Sing Praises, Ye Faithful from Cantata 172. Also featured is the rarely performed Membra Jesu Nostri of Buxtehude for choral and instrumental ensemble; Henry Purcell's Cold Song from his opera King Arthur, performed by Denver-based countertenor Michael Walker; a series of instrumental gems for violins, viola, violoncello, theorbo, and Baroque portativ organ with Second Presbyterian's Paula Roberts, and concertmaster Alice Culin-Ellison, violinist. A pre-concert lecture will be presented by Daniel Gilliam, program director and afternoon host at WUOL and a friend of great music in Louisville.
In our continuing spotlight on mission partners, a freewill offering will be taken to support The Hildegard House, Kentucky's first and only comfort care facility providing end-of-life care for those who have no home or loved ones to care for them so they may die with dignity.
---
DONATE TO THE CONCERT SERIES ONLINE
If you are interested in donating to the Concert Series, please press the button for online giving, or make checks payable to Second Presbyterian Church and mark on the memo line either "Concert Series". You may place it in the offering plate, or send to the attention of Jim Rittenhouse at the church.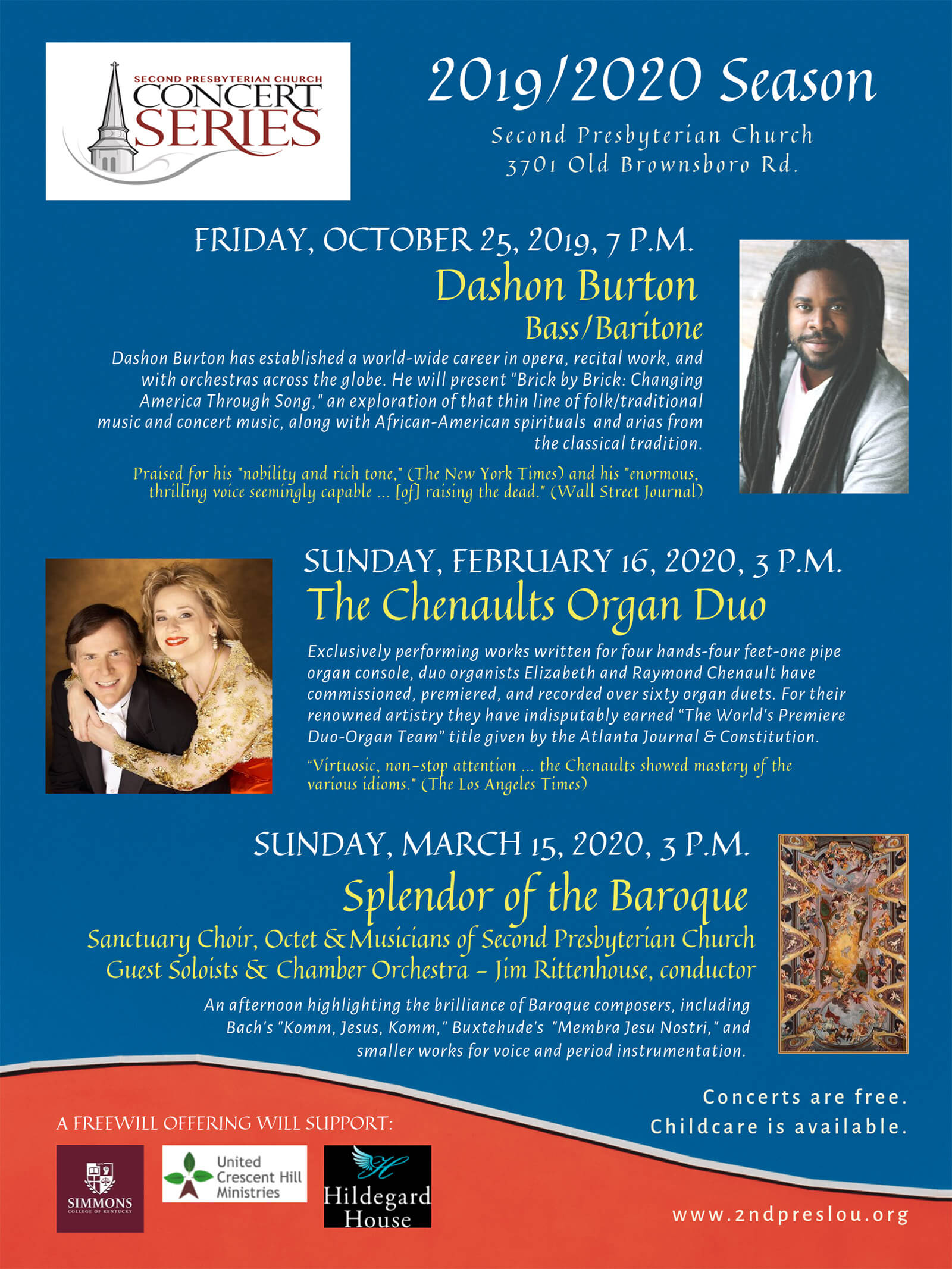 ---
Past Events