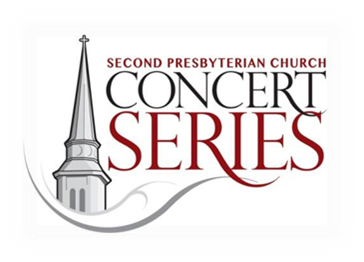 Second Presbyterian Church's Concert Series offers the finest in sacred and culturally relevant musical experiences in a variety of styles that touch the heart, stir the soul, and inspire audiences to connect their love of the arts to their relationship with God.
2020/2021 Concert Series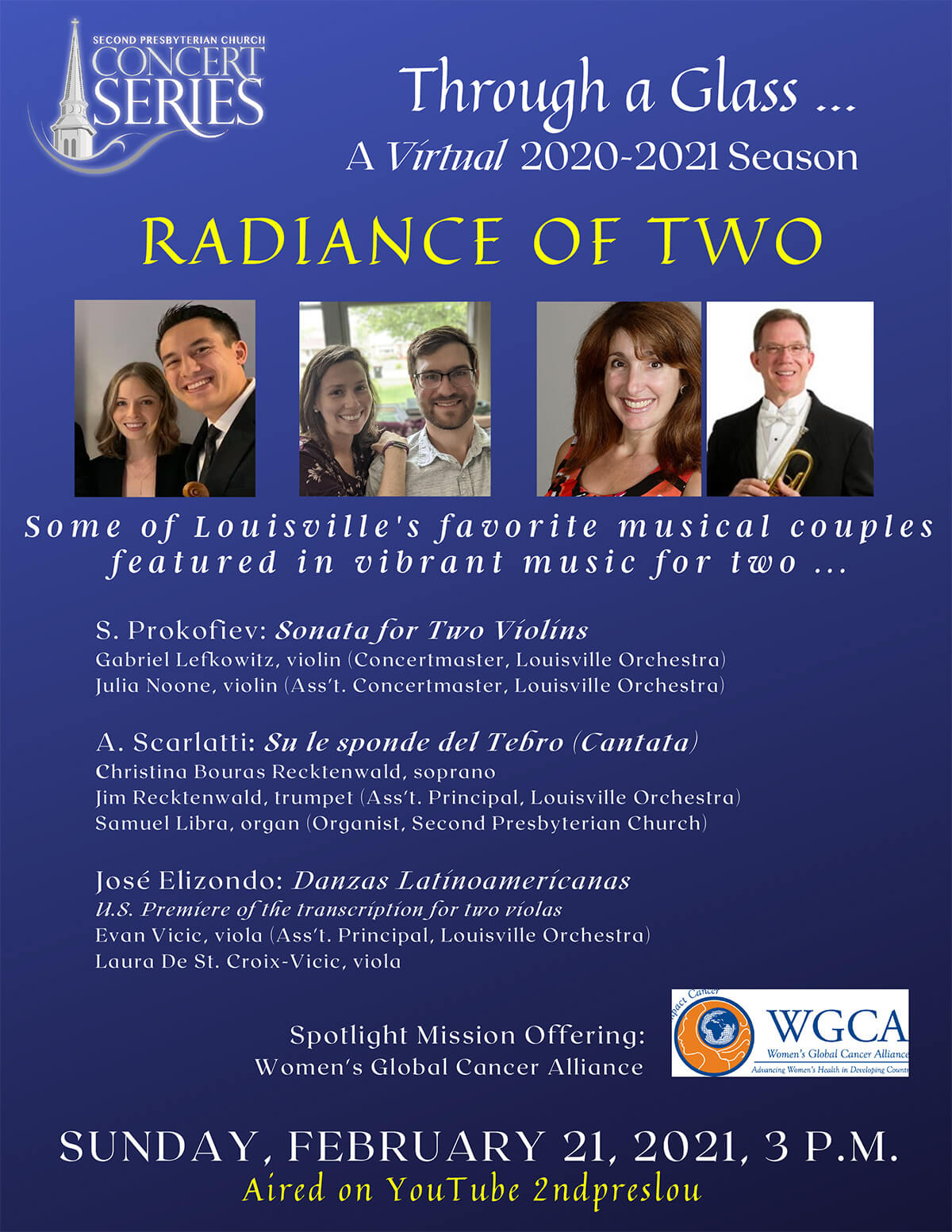 The Concert Series of Second Presbyterian Church is proud to present an incredible line-up of music and insight into the lives of some of our favorite Louisville professional musicians in our Virtual Concert Sunday, February 21, 2021 at 3 p.m. on YouTube 2ndpreslou. Our featured artists include violinists Gabriel Lefkowitz and Julia Noone (Concertmaster and Assistant Concertmaster of the Louisville Orchestra, respectively) playing the Sonata for Two Violins in C major, Op. 56 of Sergei Prokofiev. Jim Recktenwald (Assistant Principal Trumpet of the Louisville Orchestra) and his wife, Soprano Christina Bouras Recktenwald will present Alesandro Scarlatti's cantata Su le sponde del Tebro, H.705, accompanied by Samuel Libra, Organist at Second Presbyterian Church. Ms. Recktenwald is a soprano section leader at the church.
A highlight of the afternoon will be the U.S. premiere of the transcription for two violas of Danzas Latinoamericanas of Boston-based composer José Elizondo by violists Evan Vicic (Assistant Principal Viola of the Louisville Orchestra) and his wife Laura De St. Croix-Vicic.
An online freewill offering will be taken to benefit the Women's Global Cancer Alliance, a mission partner of Second Presbyterian advancing women's health issues in developing countries. More information about WGCA can be found at https://www.womensgca.org.
---
DONATE TO THE CONCERT SERIES ONLINE
If you are interested in donating to the Concert Series, please press the button for online giving, or make checks payable to Second Presbyterian Church and mark on the memo line either "Concert Series". You may place it in the offering plate, or send to the attention of Jim Rittenhouse at the church.
---
Past Events